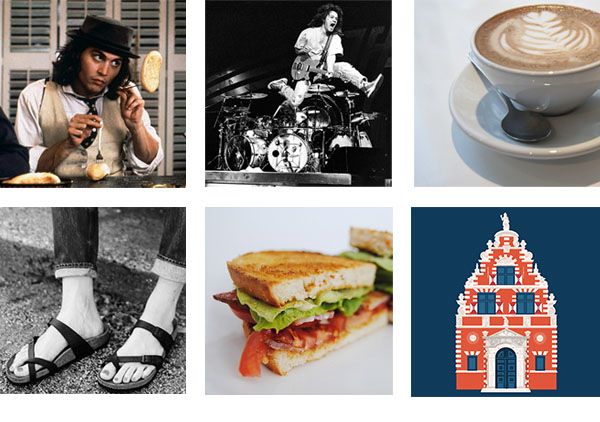 WATCHING: Benny & Joon and loving the recreation of this Charlie Chaplin scene in the movie.
LISTENING: Jump
Jason put on some Van Halen while Elliott was in his merry muscles:
[audiotube id="SwYN7mTi6HM"]
READING: Becoming Minimalist Blog
Joshua has such a great perspective and the best weekly blog post roundups.
EATING: BLT's It's tomato season folks!
LOVING: These Birkenstocks. This is the second Summer that I have worn them every.single.day.
MAKING: A little illustrated series of landmarks in my hometown. #haleydrawslewes